Regular price
€228,00 EUR
Regular price
Sale price
€228,00 EUR
Unit price
per
Sale
Sold out
De Micro-Needling Gold Cosmetic Roll-CIT van Environ is met 14 karaat goud belegd en daarom de meest exclusieve en doeltreffende roller van Environ voor het gelaat, hals en decolleté. De gouden afwerking maakt de roller zeer duurzaam, antibacterieel en eenvoudig te reinigen.
De Gold Roll-CIT heeft 260 ultrafijne naaldjes van chirurgische kwaliteit met een lengte van 0,2 mm waarmee je pijnloos over je gelaat, hals en decolleté kan rollen. De naaldjes doorprikken de bovenste laag van je huid en maken microscopisch kleine kanaaltjes. Hierdoor worden de ingrediënten van je Environ producten nog beter opgenomen door de huid en bereik je op een korte tijd de mooiste resultaten: je huid straalt, je teint is egaler, de structuur van je huid verfijnt en tekenen van huidveroudering vervagen. Roodheden verminderen en opgelopen zonneschade wordt hersteld.
Gebruik:
De huid moet eerst voorbereid zijn met middelhoge tot matig hoge concentratie vitamine A van het Environ Vitamin STEP-UP SYSTEM (vanaf AVST Moisturiser 2 of 3, C-Quence Serum 2 of 3, afhankelijk van de gevoeligheid van de huid).
Rollen moet je opbouwen. Start met één keer per week en bouw langzaam op naar één keer 's avonds tot zelfs twee keer per dag waarbij je 's ochtends en 's avonds gaat rollen. Verdeel het gelaat, hals en decolleté in verschillende zones en rol met enige druk elke huidzone in horizontale, verticale en diagonale richting voor een maximum aantal kanaaltjes. Rol een vijftal minuten.
- De Cosmetic Roll-CIT is enkel voor persoonlijk gebruik.
- Behandel de roller met zorg en laat hem niet vallen.
- Houd buiten bereik van kinderen.
- Reinig de Roll-CIT enkel met Environ Micro-Needling Instrument Cleaning Solution.
Share
View full details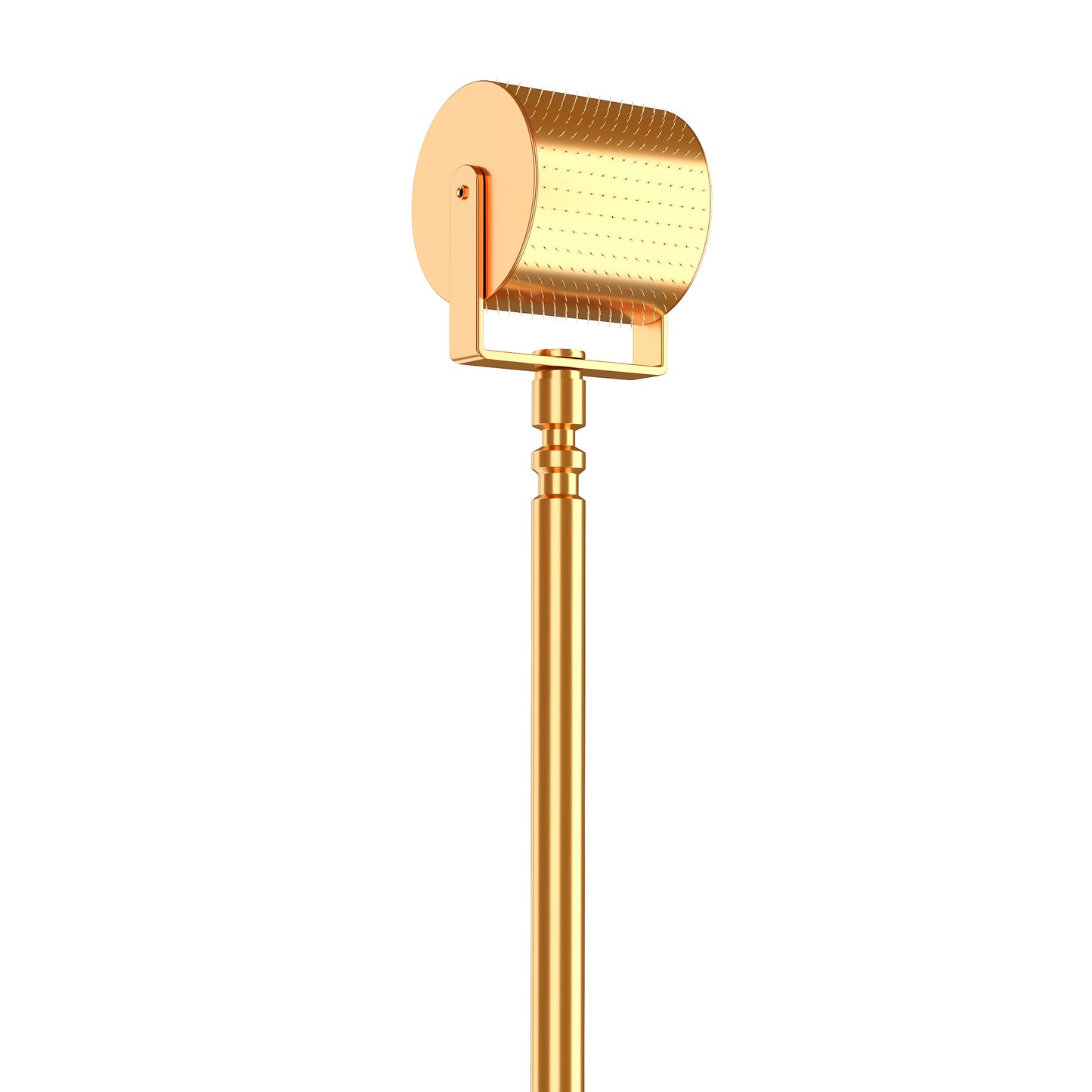 Heb je nog geen ervaring met dit product of heb je advies nodig? Neem dan contact op, we helpen je graag verder.